allDown
Lightweight
All Of MP3
client for Mac OS X.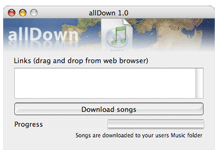 This application accomplishes what most other clients for download from this awesome site doesn't - it's NOT bloated, NOT a resource hog, nor impossible to use.
Also, because of the agressive multithreading used, the program will download all files at the same time, resulting in optimal throughput.
allDown puts downloaded song files in your Music folder for easy integration with iTunes or other media programs.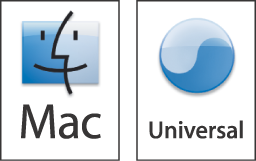 Download allDown 1.0
(PPC/Intel DMG)